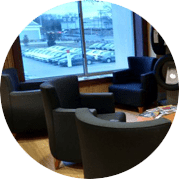 Quiet Zone.
We know having your car serviced isn't really any fun. Taking time out of a busy day can be difficult but with our lounge's quiet zone you can use our free WIFI® to get some work done, surf the web or enjoy the quiet to catch up on a good book.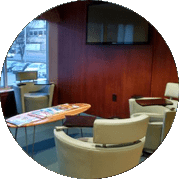 Media area.
Maybe getting your oil changed is a good excuse to get away from work for a bit and just catch up on a TV show or the news. Our media area has several TVs and some very comfy seats. Just sit back, relax and before you know it you'll have your car ready and revvin' to go.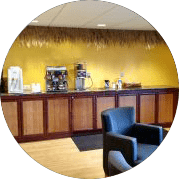 Free Coffee.
Whichever area of our lounge you choose to relax in, we are happy to offer you a complimentary fresh cup of coffee, or if you're feeling like letting your inner kid out, we have free ice cream too.